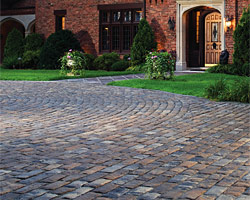 Old World Paver™ Collection
The look of time-worn cut stone
Recalling the narrow, cobbled streets of Europe, Old World Paver is crafted with a natural stone cleft finish for the look and feel of time-worn cut stone. Strong and durable, Old World is perfect for high traffic areas and offers a wide range of both color and pattern potential.
Colors and Shapes
Actual color and size may vary. To assure your total satisfaction, request samples of the style and color you're interested in. Available in Illinois (IL), Wisconsin (WI), and Minnesota (MN).

Cotswold Mist
(IL, WI, MN)

Gascony Tan
(IL, WI, MN)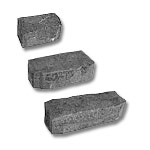 Old World Paver
3 1/8" x 5 1/8" x 7 3/4"
3 1/8" x 5 1/8" x 10 1/4"
3 1/8" x 5 1/8" x 12 7/8"
We service: DuPage County, Cook County, Lake County, Kane County and Mchenry County.