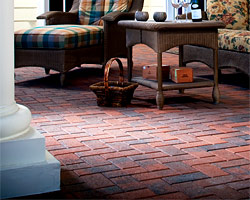 Holland Stone Collection
Like brick, only better™
With its simple shape and utilitarian appeal, Holland Stone is a practical choice for a variety of residential and commercial installations. Its exceptional strength and durability combine with a range of captivating color blends that add to Holland's popularity. Basic in form, its clean, modular shape makes possible a myriad of applications.
Colors and Shapes
Actual color and size may vary. To assure your total satisfaction, request samples of the style and color you're interested in. Available in Illinois (IL), Wisconsin (WI), and Minnesota (MN).

Ashbury Haze
(IL, WI, MN)

Bannockburn Red
(IL, WI, MN)

Bristol Beige
(IL, WI, MN)

Brookstone Slate
(IL, WI, MN)

Cotswold Mist
(IL, WI, MN)

Gascony Tan
(IL, WI, MN)

60mm (IL, WI, MN)
2 3/8" x 4" x 8"

80mm* (IL)
3 1/8" x 4" x 8"
*Special Order
We service: DuPage County, Cook County, Lake County, Kane County and Mchenry County.